For quite some time now, ETC (Electronic Non-stop Charging) has been predominantly post-installation.Starting from about 2019, the installation of ETC is gradually shifted from rear to front, stimulated by policies such as the abolition of highway provincial border toll booths and optional ETC for new vehicles.More and more vehicle OEMs and related suppliers have accelerated the pace of ETC front-loading work, and in the field of ETC vehicle regulation front-loading chips, Beken?has become the leader among many "trendsetters".
Based on more than a decade of research and development in the field of ETC chips, Beken has successfully launched the new BK5870T and BK3435T ETC chips for vehicle specification this year to enter the ETC front-end industry and become a supplier to vehicle manufacturers.It is reported that this product is the first ETC chip certified by ISE Lab, an international authoritative third-party laboratory, which is of great significance for accelerating the popularity of ETC.
Policy-driven, ETC front-loading becomes a major trend
In terms of working principle, ETC mainly uses DSRC technology to interoperate information between in-vehicle unit OBU and roadside unit RSU to realize non-stop charging.In this way, it can not only optimize the management of traffic restrictions and greatly improve the efficiency of the road network, but also help to interconnect information between vehicles, roads and people, and improve driving safety. Therefore, this technology has been considered an important part of intelligent transportation in the past two years, and is being promoted in China.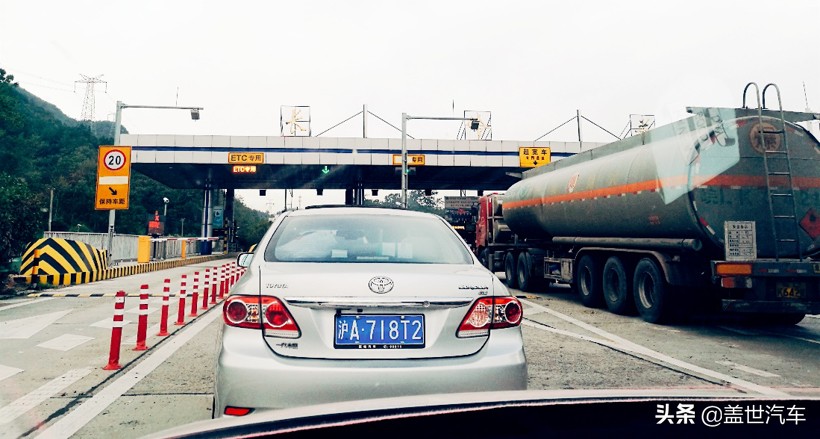 ETC helps improve access efficiency
In March 2019, the government's work report clearly proposed to basically abolish national highway provincial boundary toll stations within two years to achieve non-stop speedy toll collection. Subsequently, the relevant departments have issued a number of documents to guide localities to accelerate the development of ETC and put forward the requirement that the number of domestic ETC users will reach 180 million by the end of 2019.
Guided by this target, the installation rate of ETCs in the country was rapidly increased last year. According to the Ministry of Transport, as of Dec. 31, 2019, the number of ETC users nationwide had exceeded 200 million, a very rapid growth. However, at that time, the installation of ETC was more post-installation-based, meaning that users went to relevant service points on their own after purchasing a car.
In February 2020, the ETC policy for new vehicles with optional equipment released by MIIT provided an important boost for ETC to advance from the rear to the front market. On February 11 this year, the Equipment Industry Development Center of MIIT released the Adjustment of the Review Requirements for Product Access of Road Vehicles, which clearly pointed out that from July 1, 2020, new models applying for product access should add ETC in-vehicle devices in the optional configuration for users to choose and install independently.The implication is that, from July 1 this year onwards, many new cars such as passenger cars, vans, buses and special purpose vehicles sold in China may be front loaded with ETC, more specifically, all new cars listed in the automotive field in the future will be equipped with optional front loaded OBU product function, and the future ETC front loaded will be the trend.
"What does this mean? The front-mounted OBU marks the entry of this technology into the mandatory requirements of the national standard, and the product specification has been upgraded to the vehicle specification level, which will significantly improve the product quality and brand requirements in the future." Bertone Integration relevant official said. "For example, in the past, rear OBU required a product warranty of five years, while most front OBU want a lifetime warranty for the life cycle of the car, and front OBU has higher requirements for process level and finished product on boarding rate."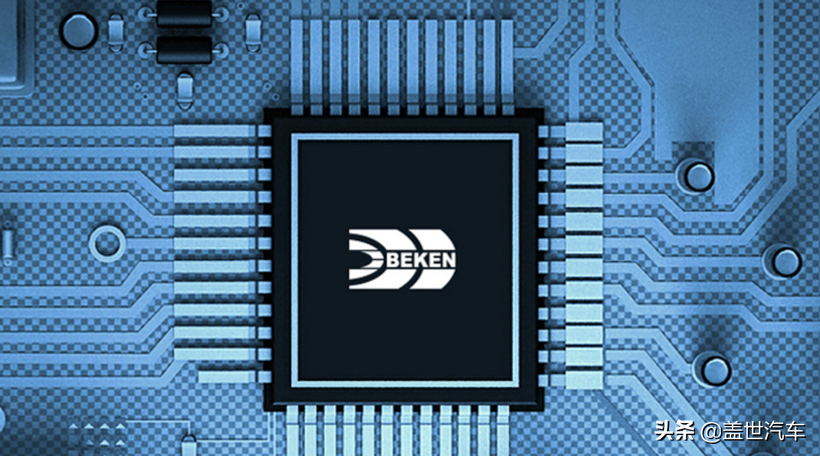 The more core OBU chip for example, whether in the chip design process, package testing or shipping, front loading standards are more stringent than after loading. For example, the test, according to industry standards, the minimum time to complete a vehicle testing is 145 days, including vehicle wafer production, vehicle packaging development, three temperature test and AEC-Q100 test, which is the most important of the three temperature cycle test, only the high temperature working life test will take at least three months, the stringency of the standard can be seen. "In addition, the test program coverage for front-mounted OBU chips is also more extensive and requires more advanced production equipment."
For this reason, in order to better meet the needs of ETC front-end and develop chip products that meet the requirements of vehicle regulations, Beken has made long-term investment and upgraded the vehicle regulation process based on more than 10 years of R&D accumulation, and adopted the most advanced and stable process in the industry, selected experienced packaging and testing factories, and adopted a new testing process for product development to ensure quality shipment.
Compliance with vehicle regulations is only the first step, "ETC+" is the future
As a leader in the domestic ETC chip market, Beken has been deeply involved in the development of the ETC industry for a long time, from the initial GB/T20851 national standard to the latest GB/T38444 standard, and has launched a number of products such as BK5822, BK5823, BK5824 and the integrated SoC BK5863, each of which has outstanding market performance. The company's market share has reached about 70%. At present, among the three leading ETC terminals in China, Jingyi Technology and Wanji Technology are both customers of Beken, with the company's market share reaching about 70%, which can be said to be an outright leading enterprise in the ETC chip field.
The new ETC chips launched by Beken are good proof of this. Based on more than 10 years of ETC chip development experience, BK5870T and BK3435T on the one hand continue the advantages of the previous rear OBU chips in stability, compatibility and solution maturity, and on the other hand combine the requirements of vehicle regulations to improve performance and quality and fully meet vehicle standards. In addition, by pairing these two chips with Beken's self-developed Bluetooth series chips, they can form a complete ETC SoC solution with multiple options and provide a single-chip solution for rapid and low-cost OBU system development to meet customers' OBU system secondary software development needs.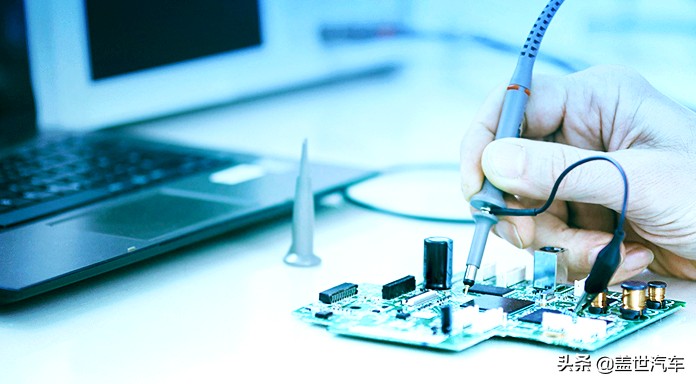 Both products are now AECQ-100 certified by ISE Labs, an international third-party laboratory, for compatibility, stability and reliability, based on automotive process improvements for products widely shipped to the aftermarket. With these advantages, Beken's integrated products are rapidly penetrating the ETC front-end market.
"Beken Integration's achievements today have not been achieved overnight; from the very first single RF chip to the current all-in-one SOC chip, Beken Integration has undergone a 13-year product iteration and upgrade in the ETC chip space. Compared to other chip suppliers, our chip products are more comprehensive, the application audience is broader, the process is more stable, the shipments are larger, while the technology has been far ahead of the curve, and is considered to be the wind vane of the ETC national standard." The above official said. It is worth mentioning that the ETC national standard is the only national standard formulated and successfully promoted by China itself, and Beken Integration has played an important driving role in the formulation of the relevant national standard.
"In the future, China's ETC GB is bound to become more mature and perfect with time and technological progress, and China's ETC industry will go higher and further." The official pointed out. This can be glimpsed from the development trend of the auto industry, although the growth rate of new car production and sales in China has slowed down considerably in the past two years, the number of cars per thousand people is still less than 200, only reaching the global average level, compared to the level of 500-800 cars per thousand people in Europe and the United States and other mature markets, there is still a lot of room for growth. As an industry closely related to it, ETC will definitely benefit from it. What's more, ETC is a key support technology for the country's ongoing development of intelligent transportation.
Therefore, in addition to providing relevant technical support for the ETC front-end market, Beken Integration is now actively planning for the future. "For example, by making ETC technology complement each other with 5G and V2X technology, we are making relevant technical reserves in technology integration. In addition, technology accumulation and enterprise strategy upgrading in intelligent transportation and smart city are carried out in order to contribute more excellent products to the industry." Among them, in terms of intelligent transportation, it is understood that Beken Integration will rely on a previously developed fully integrated chip BK5863, which is applicable to China's ETC national standard, to extend the development of path recognition, anti-congestion and parking lot management applications, and strive to make further breakthroughs in the field of intelligent transportation to help ETC move from the current stage of a single highway non-stop charging to a wider range of urban applications The trend of "ETC+" industry extension is to move towards broader application areas, such as smart parking and urban traffic management.